After some time, it is easy to see that the training needs of the business are repetitive and could be categorized. It came so naturally that we didn't even notice when we started to recognize these specific elements and tailor our development process to those specific customer needs.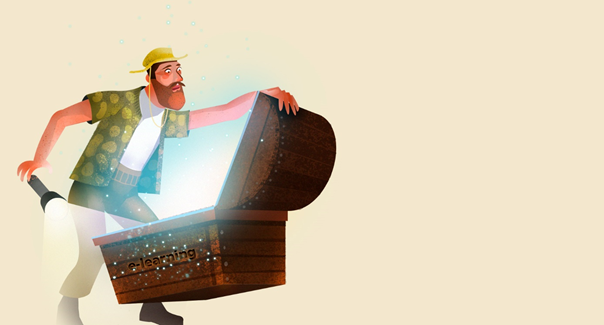 In the e-learning environment, we know that our work is important – it is necessary for the company to function well, having employees who educate their knowledge and skills. When the process of introducing a new employee runs smoothly and the training offer is even considered a benefit when hiring. E-learning was created to make life easier, to learn faster and more effectively. It is a fascinating, positive and engaging thing. This is the creator's perspective.
There are books and articles that teach the technical side and present the processes of change in this profession. However, it can be refreshing to go back to the basics and add some new elements. This business, the e-learning business, changes at the same time as everyone else, because it was created mainly for the needs of "the others".
On the Elearning Industry website, we can find an article describing 4 types of e-learning. It focuses on the business approach to the subject. Working with these types of e-learning every day allows you to delve into the subject a bit more.
We are talking about a very specific, but significant branch of e-learning: corporate e-learning. It is specific in many ways: recipients, budget, tools are specific. What distinguishes it most from the popular e-learning we deal with on a daily basis is the need for a business case. The goal of any e-learning is to have an impact on the user, but in companies so much is happening before the training starts! Sometimes even professionals find themselves following well-established patterns. It can still be great, but sometimes it is worth considering if there is something more to discover?
There are 4 types of corporate / business e-learning:
– Product training
– Tool training
– Knowledge training
– Skills education training
Product training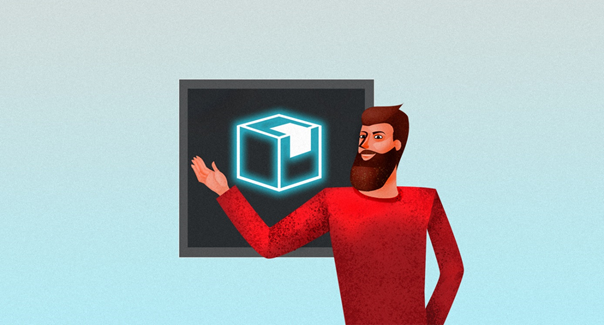 Product training is a must in companies that produce – well – products. Be it sponges or dishes, it can also be elevator switches or IT equipment. It doesn't even have to be a physical product, or we can talk about software here. Whatever it is, at some point the new employee will have to acquire general or more specific knowledge of the product that his employer is selling. This can be done as a presentation to a new employee as part of the onboarding process, or embedded in a specialized training for installers. Such training enables the presentation of a new product line to employees or even customers.
Characteristic:
These training courses should contain photos or graphics with information about the product specifications. The quality of photos and diagrams is extremely important. If the training includes instructions, it must be clear, interesting and well-distributed, while not overwhelming the viewer's attention with unnecessary and distracting elements, such as graphics or interactions.
There are several types of product training addressees:
– New employees – a short introduction to the company's products, it may have more interactive elements, it should not be overcrowded with technicalities and details.
– For all employees of the company as a presentation of a new company product or product line – fast, time-saving, visually attractive and effective, it can take the form of an information leaflet.
– For fitters, mechanics, specialists – detailed, accurate, with carefully distributed content and very good graphics, taking care of the order. Technical data is more important than attractive visuals and interactions, although non-intrusive elements of such may accompany the training.
Some companies explore the possibilities of new technologies mainly for this audience – VR and AR is great e-learning if you can invest in the production of a 3D model of the machine to allow employees practical experience, even when the real machine is unavailable.
– For sellers and customers – e-learning is an interesting and innovative way to present your offer. Compatible with mobile devices, it can be quickly presented and is easy to preview even without access to a computer. A visually attractive brief that can be sent to the client before or after the meeting. It can also help the salesperson refresh knowledge about the company's products on the way to an appointment.
Tool training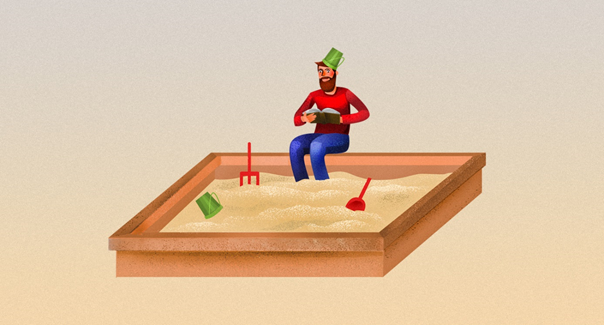 The tool training explains how to use the application, i.e. it is broadly understood software. This is a very popular and necessary type of training in companies that use many different platforms. E-learning allows you to show users how to use the application's functions. Sometimes such workouts are a requirement before gaining access to it.
Here we can present many interesting solutions:
– Video-tutorials, so popular in everyday life and therefore familiar and user-friendly
– Sandbox, i.e. a mockup of a real application, made of screenshots and recordings, where the user can practice individual tasks without making changes to the real system. Here you can introduce many interesting elements – instructions, hints, step-by-step tutorials.
– Step-by-step instructions that may or may not be part of the e-learning module. It does just as well on its own as a quick snap in the style of an information leaflet or tip of the week.
Knowledge training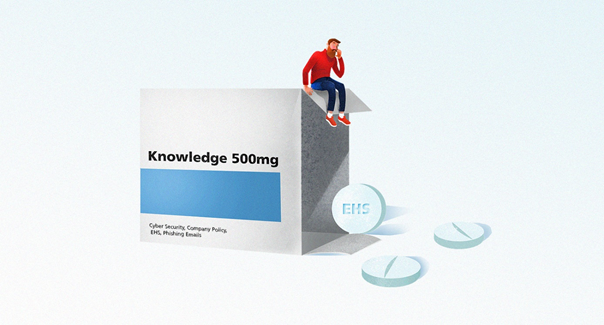 Knowledge training and skills training sound very similar, right? However, there is a subtle difference – knowledge training in most cases is mandatory knowledge pills that are often hard to swallow. There is important information to be communicated and this must be remembered by the employee and incorporated into their daily work. The main goal is to convey facts and examples in a visually accessible way, where the form does not overwhelm the content.
It should have a clear goal, agenda, most likely a quiz or quiz, and it's our job as creators to make it as easy to digest as possible. The way to do this is not to throw a mass of clickable elements, animations or interactions into the training. Making it a user-friendly and positive training can happen even beyond the training itself, for example by means of a rewards program. Staff or supervisors should show the employee that the training was not thrown in for the sole purpose of checking off, but that it is needed, useful, and it makes sense to acquire this knowledge.
Without taking into account the overarching goal, even the most beautiful e-learning will not bring anything real, because attitude is the key to effective learning.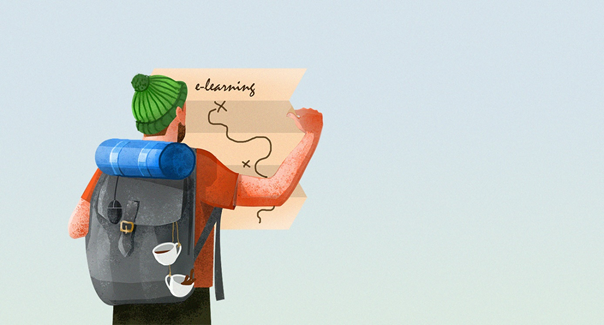 In principle, training in (new) skills seems to be more pleasant. They are created with the idea that the employee who joins the training does it for himself; they are not compulsory, they are done at their own pace and sometimes also in their spare time. And the reward is real new skills or knowledge. In the long run, they can be rewarded with a chance for promotion or a change in professional profile. These are some of the things that drive the development of some employees and can even become a great benefit that the employer can offer at the beginning. They, too, as well as knowledge training, should be rewarded and motivated. Sometimes such trainings are part of a larger training program, and sometimes they are simply individual modules published on training platforms (LMS), available to any interested user.
E-learning is constantly being developed and that will never change. New tools and technologies allow us to play with possibilities and discover new paths. Regardless of this, we should not abandon proven methods, but only improve them or combine wisely with new ones.
There is one thing for sure: we should always consider the bigger picture. The best e-learning is one that serves many actors and such e-learning will never be considered a necessary evil by anyone.
---
Aneta Filipczyk
Coordinator of the TTMS E-learning Team