Have you ever imagined building vast full-featured websites as easily as using kids' toys? If not, this article will make your jaw drop.
Content Management System (CMS) — you must have heard this term previously since most websites nowadays are based on one of those. To put it simply, it makes it easier to create new or change existing content, especially without considerable programming knowledge. Research shows that frequent updates greatly improve Search Engine Optimization (SEO) hence webpages with fixed content are almost put out of business. So, which one is the best for your company? Adobe Experience Manager (AEM) is on the leading edge when it comes to simplicity, availability, and security. Read on to find out more.
Truth to be told, you have three choices: open-source, custom, or paid solution. Open source is fine until your page needs rearrangement or some brand-new features unavailable through plugins. In the era of GDPR and privacy, the deal-breaker is definitely lack of security and a vast amount of exploitable vulnerabilities. Over 70% of WordPress websites are vulnerable to malicious attacks. Similarly, custom solutions are unreliable — according to the University of Bonn study, many freelance programmers do not implement proper safety measures. The security of your solution is strongly dependent on developers' work. And this is exactly why AEM is so popular among large companies that value their customers. Service Packs including security hotfixes, many official guides, and lightning-quick support make Adobe Experience Manager a reliable solution.
What I really love about AEM is its simplicity yet a nice variety of functions. After logging in, you can see over a dozen of icons: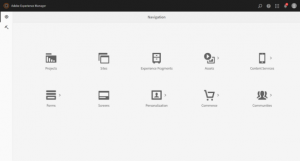 Actually, Sites and Assets are enough to create and manage websites. You must set up a project and some templates earlier but then you are ready to go. As a newbie, I thought I would be overwhelmed by tons of functions, but it turned out that everything is related to each other and designed according to User Experience principles. Consider the structure below. Is there a better way to emphasize the parent-child connection?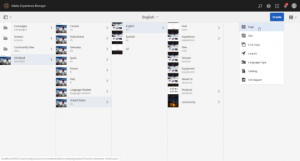 Creating a new page demands only clicking on the big blue button and choosing the proper option as you can see in the picture. Provide some data such as the right template and title of your page and that is it — you have just created your first webpage!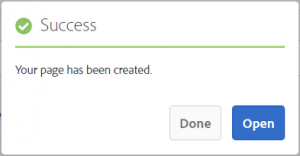 Breathe easily — the next part is exactly the same as the bricks mentioned earlier. You choose among available components and drag and drop them to the page. Every single one can be tailored to your needs through the configuration button displayed after clicking on the selected component. Customization is where Adobe Experience Manager aces it — our developers constantly aspire to create innovating, more useful parts of this CMS.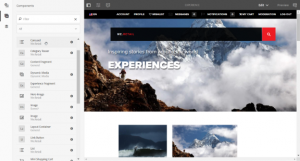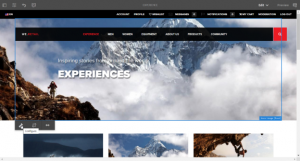 The next awesome thing is Digital Asset Management. Images, videos, etc. are stored in the same space, where you can conveniently manage them — copy, move, download, publish, unpublished, and so on.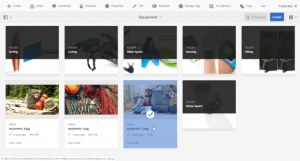 Assets are also available through the side panel directly on the page you are making. You can drop them on the components. Is that really different from building a castle from toy bricks as a kid? The purpose of our web app is to provide a grab-and-go resource for marketing agencies across the world.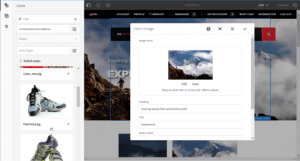 Each Page has its own properties, which are highly customizable as every part of AEM. They allow you to change page names, add basic security options such as Authentication Requirement, connect to Social Media, generate thumbnails, and many more. The final stage of the web development process is to publish the page — our website is ready to deliver results.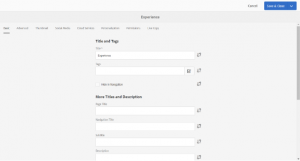 This is what modern web development looks like. Software such as CMS drastically lowered the bar in creating web content. There is no need to acquire a thorough knowledge in order to make a user-friendly web portal. On the contrary, the designer can focus their attention entirely on preparing fascinating content. AEM provides a bunch of settings and tools. For example, you can emulate even smartphones and tablets during website creation. Each webpage has responsive content, so you do not need to worry about IoT devices as well. All in all, working with Adobe Experience Manager has proceeded smoothly and seamlessly for me and definitely has met my expectations.
If you have any questions — drop us a line.
Sign up for our free webinar to see how you can build unique journeys with #Adobe #AEM and #Marketo integrated.
Check more and sign up here: https://cutt.ly/webinar_AEM
---
Jagoda Banach – QA Tester at TTMS